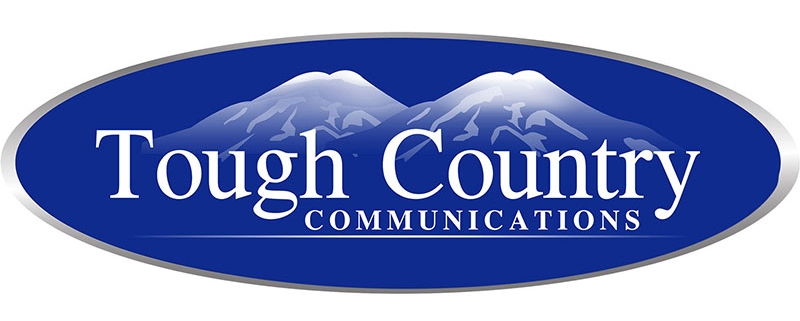 September 15, 2015
Dear Tough Country Subscriber:
If you've checked in with us lately, you've likely noticed some changes at our office. These changes are part of our move to new management, effective August 1, 2015.
As Tough Country's new General Manager, I'm working with a strong team of people who are as committed as I am to making Tough Country better. We've had a busy summer as our team continues working hard to improve access and upgrade technology to serve you better.
With a service area from Lake Koocanusa to Fort Macleod and from Waterton to Maycroft (and all areas in between), we are working out in the tough country restructuring and improving our systems so you can have better high speed internet. Thank you for working with us to make this happen. Your calls and emails help us address problems promptly so that we can help you get back to work.
In addition to our excellent on-the-road technical team, we have two key people in the office to answer your questions. Please check in with them at 403-627-4126 or toll-free at 1-877-473-6787whenever you need support:
Joanne Wells, Office Manager
•    Billing, general inquiries, new customers, troubleshooting.
Chris Murray, Network Administrator
•    Technical support, troubleshooting.
In the coming weeks and months, you'll see our technical team out and about as we continue working hard to make Tough Country your choice for Southwestern Alberta and Southeastern British Columbia.
We'll also be in touch with you regularly to let you know when our upgrades are affecting your area. Joanne will check in via email in advance of any major scheduled service commitments.
Thank you for your support! We look forward to continuing to work with you in the tough country.
Sincerely,
Bjorn Thielen
General Manager
https://toughcountry.ca/wp-content/uploads/2020/05/logo_news.jpg
336
800
Adminstration
https://toughcountry.ca/wp-content/uploads/2020/05/tclogosimple.png
Adminstration
2015-09-15 17:39:03
2020-05-26 17:39:55
New Management